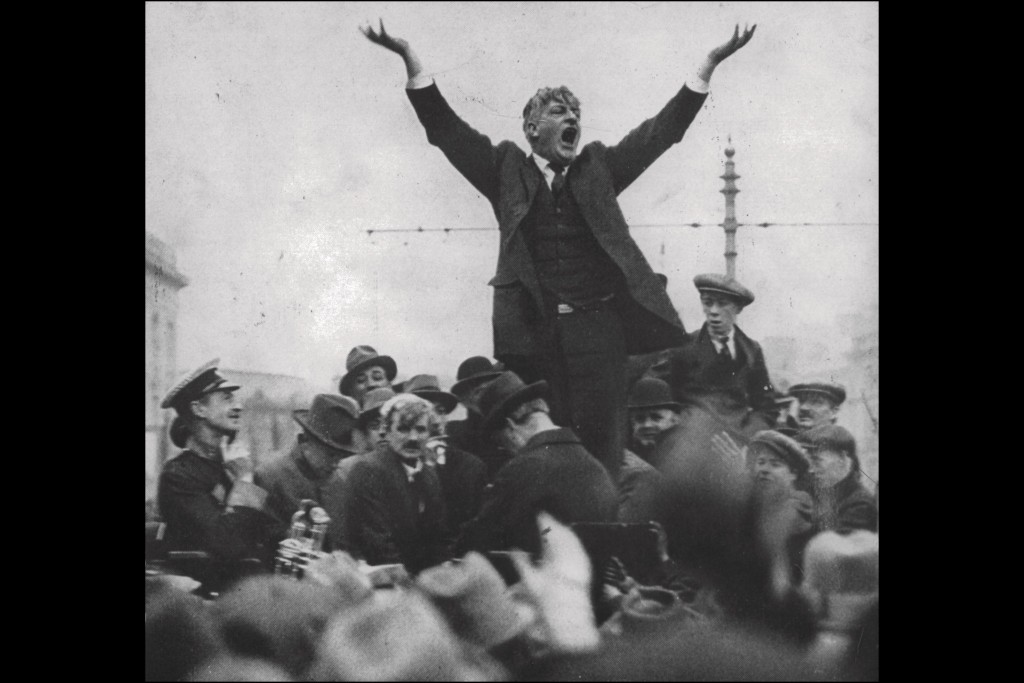 We are sorry, this event is sold out!
Bow St Acting Academy – Studio 1: Poetry & Music Zone
Introduced by Brian Lally
'The purest-souled and noblest patriot Ireland ever had' – Countess Markievicz  
Former SIPTU President Des Geraghty pays tribute to Sligo man William Partridge, a prominent trade union leader and inspirational public representative. Partridge fought in the College of Surgeons with Countess Markievicz and Michael Mallin but is often overlooked in the discourse on 1916 because he died in 1917 after being sentenced to 15 years penal servitude following the Rising, which brought about his early death. This talk is also a personal tribute to Des's late brother Hugh Geraghty of the ICTU, who wrote the book William Partridge and His Times.
The talk will be accompanied by music and songs related to the period by members of the Clé Club from Liberty Hall.
Photograph courtesy of the RTÉ Archives

---