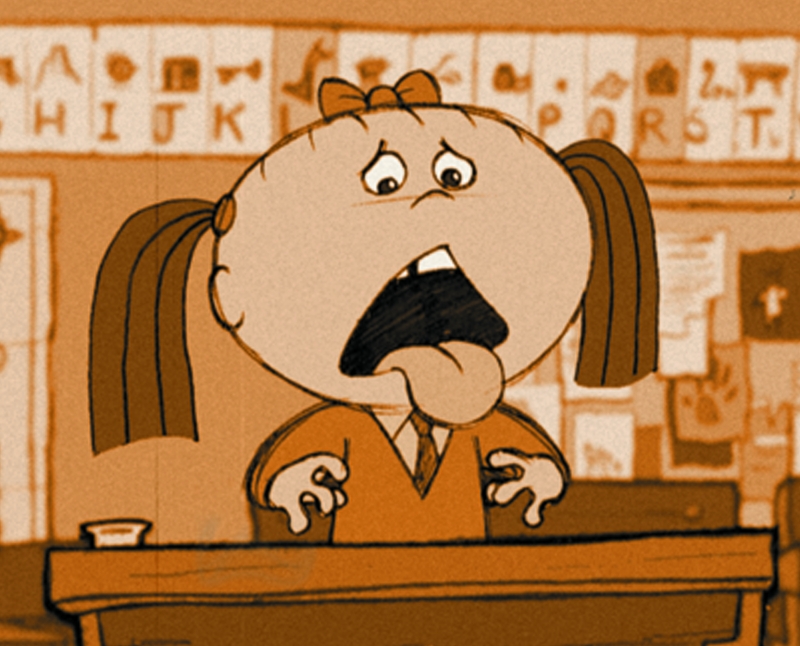 Bow St Acting Academy – Cinema
No need to book – just pop in to watch and listen!
Give Up Yer Aul Sins is based on the Academy Award® nominated short film by Brown Bag Films. The episodes humorously re-enact original recordings of Dublin schoolrooms in the 1960s made by Peig Cunningham and subsequently rediscovered and released by EMI. In each episode, a documentary crew arrives to film the activities of the classroom. The teacher chooses children to retell, in their own imaginative way, the bible stories they have learnt.
Series Producer: Cathal Gaffney
Series Director: Darragh O'Connell
Series Title: Give Up Yer Aul Sins
Duration: 8 x 5 min
Year of Production: 2000 – 2002
Commissioned by: RTE, IFB
Photograph courtesy of Brown Bag Films

---