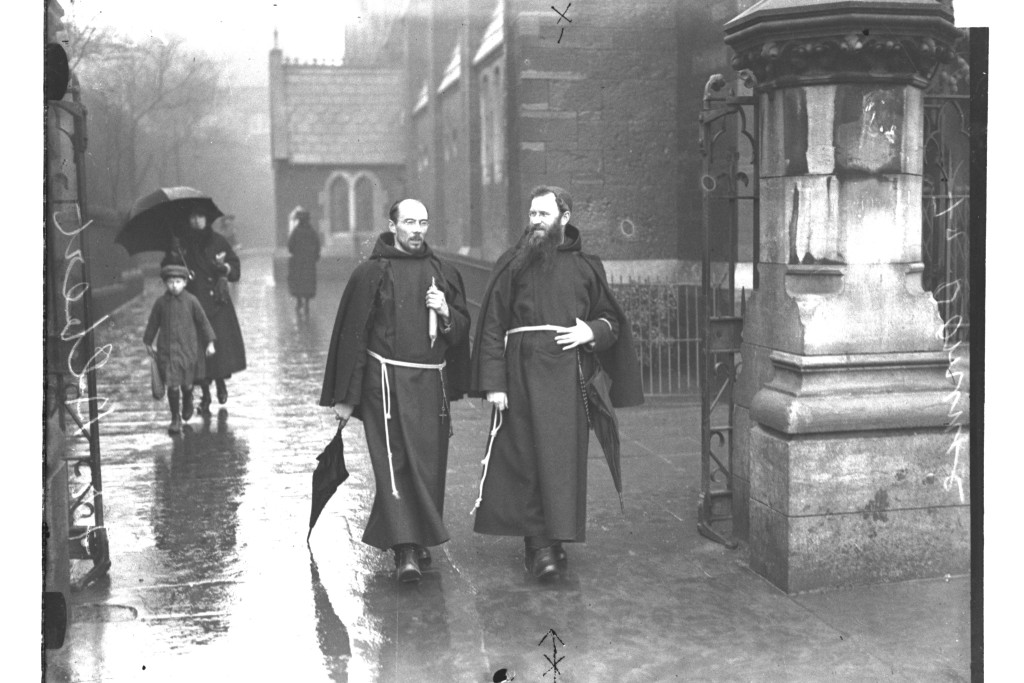 Capuchin Friary Church
Joe Little's introduction will include a reflection on his two forbears, PJ Little and Dr Christopher O'Brien, who – like the Capuchin friars – risked their lives during the events surrounding Easter Week 1916 without being combatants.
Rebels' Priests: The Capuchin Friars and the 1916 Rising
"I went up to the Capuchin Friary in Church Street not expecting anything tragic" – Elizabeth Colbert
This is the story of the Capuchin Friars who found themselves in the thick of the fighting of Easter Week, as British forces repeatedly attacked Volunteer positions around Church Street and at the Four Courts. The Friars were in constant attendance, providing consolations to the combatants, conveying the wounded to Richmond Hospital and hearing the confessions of the Volunteers. Subsequently, the Capuchins mediated negotiations between the British Army and the Rebel leaders, and ministered to the leaders awaiting execution in Kilmainham Gaol.
Dr Brian Kirby, Archivist, Irish Capuchin Archives.
Music from The Doyle Family Ensemble
Alice Cashel and The Lights of Leaca Bán 
Illustrated talk and live music remembering Alice M. Cashel (1878-1958). A member of Sinn Féin since its inception, Cashel was active in the Easter Rising in Cork. Her many roles included organiser for Cumann na mBan, spy, Sinn Féin judge, vice-chairwoman of Galway County Council and educator. Though her name is not widely known, her pro-rebellion young people's novel The Lights of Leaca Bán (1935) was taught in schools in the early years of the Irish Free State. Christine Cozzens, Professor of English, Agnes Scott College, Georgia, USA.
Dr Christine Cozzens, Charles A. Dana Professor, Agnes Scott College, Georgia, US.
Following Christine Cozzens' talk, Na Tonnta will perform some traditional Irish songs in their own style. Dynamic five-piece Dundalk trad Irish group Na Tonnta interpret the words of Alice Cashel when they perform the hauntingly beautiful Leaca Bán, arranged by Stephanie Caffrey. Leaca Bán emerges into 2016 in glorious reprose through the hands of young, skilled and creative musicians.
Photograph courtesy of the RTÉ Archives

---