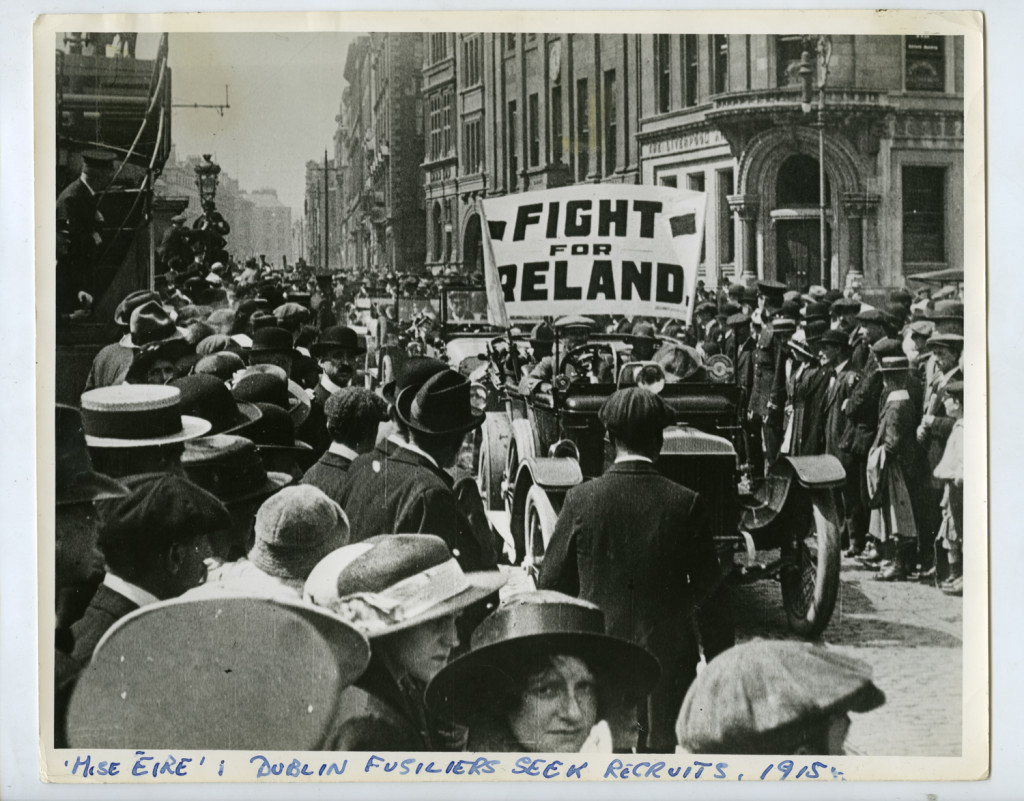 Collins Barracks (Front Arch Assembly.)
'Fall the men in – there is trouble at the Castle!'
It was a normal working day for the men of the 10th Battalion The Royal Dublin Fusiliers on Easter Monday 1916. The Battalion was newly raised as part of the War Effort and the officers and men had a lot to learn before taking their place in the line on the Western Front. Part of the training programme for the day was the use of explosives in trench warfare. Very shortly however these wartime volunteers would soon find themselves testing their skills against another group of volunteers. For barely 700metres away another group of Irishmen were planning on putting their military training into use by raising Rebellion! Under the leadership of their captain Sean Heuston these men, drawn from the membership of the Irish Volunteers, would seize the Mendicity Institute according to a plan drawn up by James Connolly, military commander of the Rebellion.
As we commemorate that momentous event in Irish History join us as we tell the story and cover some of the ground where these two groups met that fateful Easter Monday in 1916.
Route: Collins Barracks – The 'Esplanade' – Ellis Quay – Liam Mellows Bridge – Ushers Quay.
End point: The Mendicity Institute.
Duration: 45 mins
Photograph of  The Dublin Fusiliers courtesy of Capuchin Archives

---