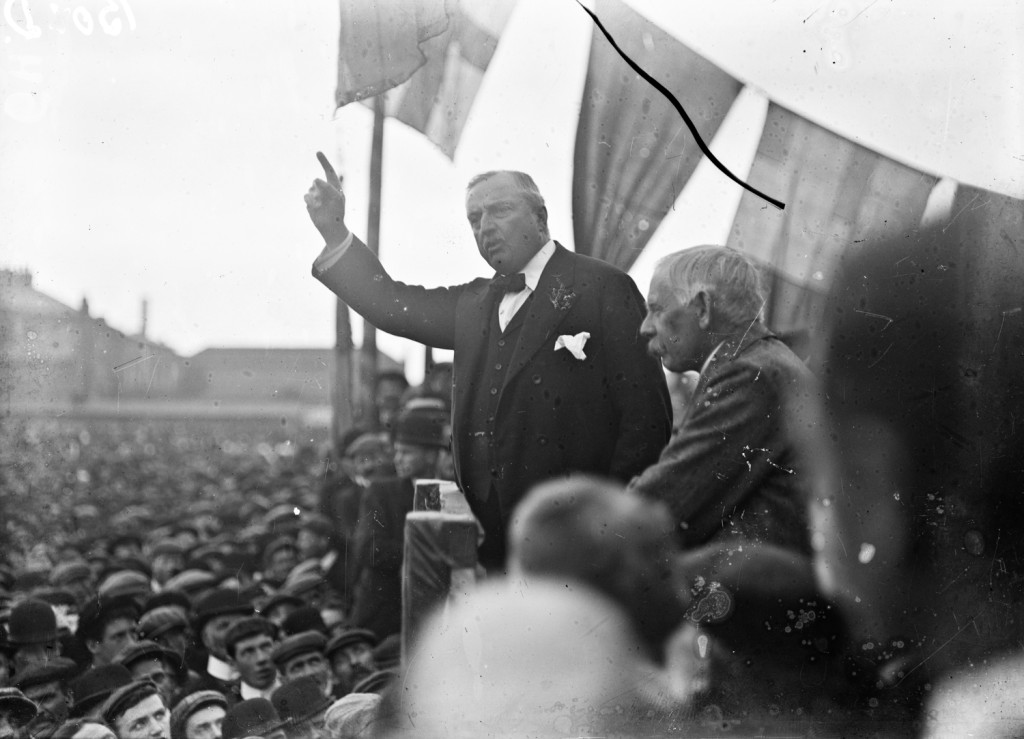 We are sorry, this event is sold out!
Four Courts, Court 4
Introduced by Ray Kennedy, RTÉ Newscaster
Would Home Rule have delivered the same?
Mr Justice John McMenamin, judge of the Supreme Court.
Closest to the Action in 1916: Dubliners Speak Up
A dramatised reading of contemporary evidence. Set in the slum tenements of the north inner city, this talk will combine history with drama as it explores what a number of locals thought of the Rising and its aftermath, and the impact it had on their daily lives.
Jacinta Prunty, Head of the Department of History, Maynooth University with the Maynooth University Student History Society.
Photograph courtesy of the National Library of Ireland 

---