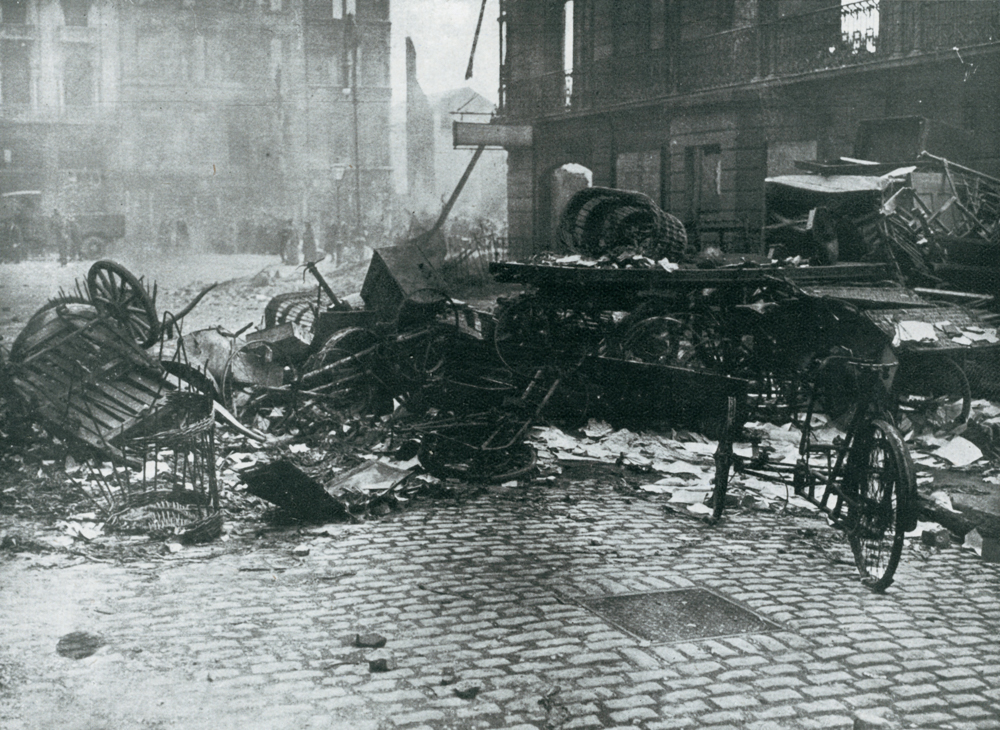 We are sorry, this event is sold out!
Four Courts,  Court 5
Introduced by Paul Reynolds, Crime Correspondent, RTÉ
Looting, Law and Order During the 1916 Rising
The Dublin Metropolitan Police During Easter Week.
Sgt Paul Maher, An Garda Síochána
"I saw the horrified face of a frightened woman": Moore St Market and the 1916 Rising
Dublin's Moore Street was once part of an 8 acre  market district in which secondhand shoes, clothes and furniture could be bought – a lifeline for Dublin's tenement community. One week in 1916 threatened to disrupt all that. With trading halted, stallholders could only watch on helplessly, as their premises were looted, burned or damaged by gunfire. This talk takes a look at Easter Week through the eyes of civilians and asks the question: what it was like to hold a ringside seat to the Rising?
Barry Kennerk, author of Moore Street: The Story of Dublin's Market District.
Photograph courtesy of the South Dublin Libraries

---