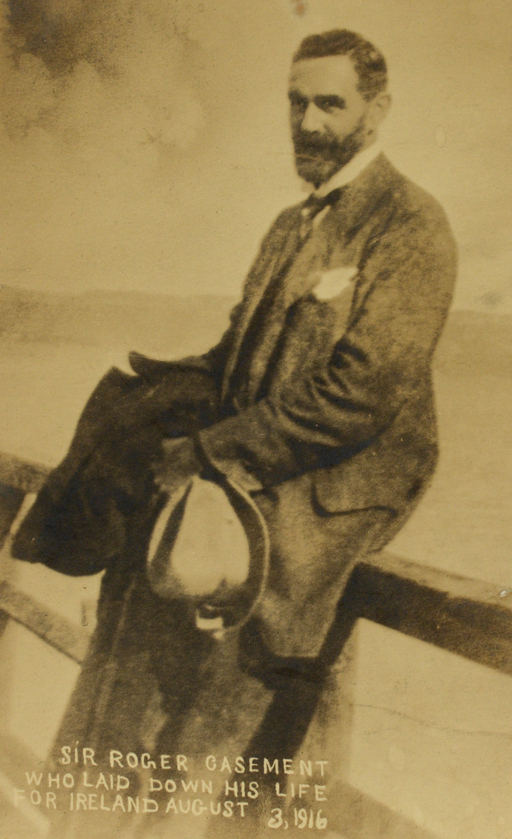 We are sorry, this event is sold out!
Four Courts, Court 1
Introduced by Robert Shortt, RTÉ
Comparing the Trials of the Leaders of the Rising and the Trial of Roger Casement
Mr Justice Donal O'Donnell, Judge of the Supreme Court.
One Bold Deed of Open Treason: Roger Casement's Trial and Execution
Casement's execution brought the events of Easter 1916 to an end on a scaffold in a prison yard in the heart of metropolitan London. Angus Mitchell considers how understanding Roger Casement's life and death might broaden our understanding of 1916 and its international connections.
Angus Mitchell is the author of Roger Casement in the 16 Lives series. His latest book is an edition of Casement's German Diary: One Bold Deed of Open Treason: The Berlin Diary of Roger Casement 1914-1916. Merrion Press.
Roger Casement, Alice Stopford Green and Irish Nationality
An examination of their shared interpretation of the Irish historical past. It explores Alice Stopford Green's histories of Ireland and Roger Casement's published and prison writings on the Irish historical experience.
Dr Margaret O'Callaghan, Historian, School of Politics , International Studies and Philosophy, Queen's University of Belfast.
On Trial for High Treason: The Background to the Roger Casement Painting by John Lavery
An illustrated lecture explains why this is no ordinary painting but is, in fact, a treasured  historical document of immense social, political and legal importance in the great clash between England's laws and Ireland's destiny.
John McGuiggan, Barrister.
Photograph courtesy of the National Museum of Ireland 

---