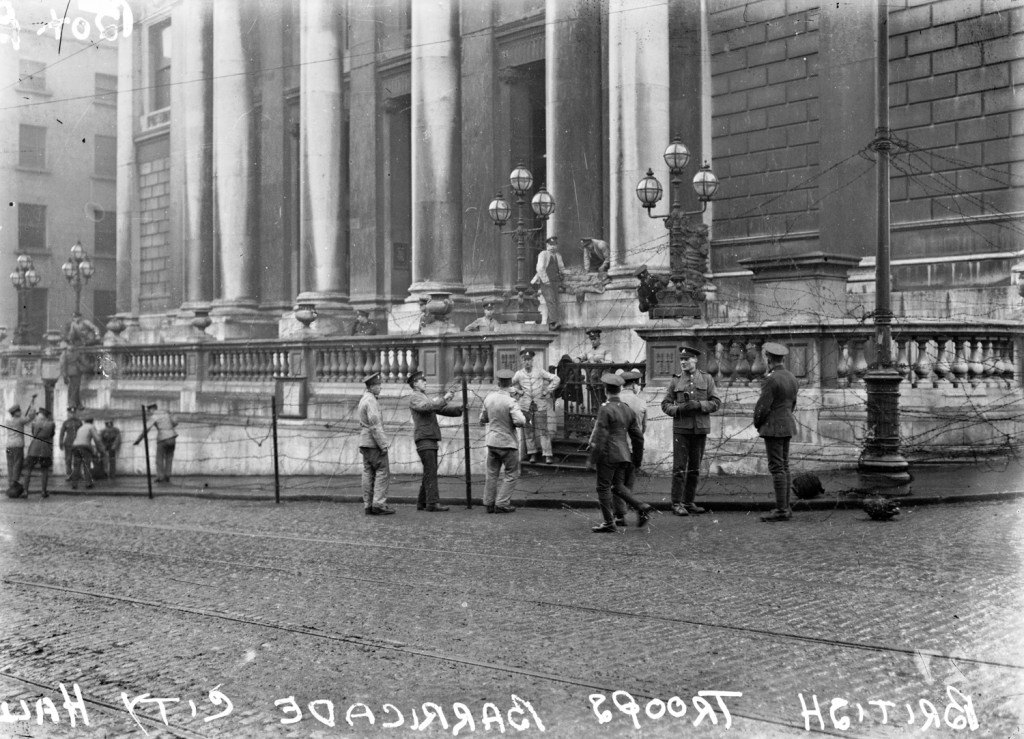 We are sorry, this event is sold out!
Four Courts, Court 1
Introduced by Robert Shortt, RTÉ
This talk will examine the reaction of the British administration, the Cabinet, and the parliament at Westminster to the events of Easter week in Dublin. This will include the Lord Lieutenant's declaration of martial law in Dublin; the conduct of the surrender, trials, executions, and transportations; and the resignation of senior figures in the Irish Office which followed in the wake of the insurrection.
Dr Conor Mulvagh, Lecturer in Irish History, School of History, University College Dublin"
Photograph courtesy of the National Library of Ireland 

---