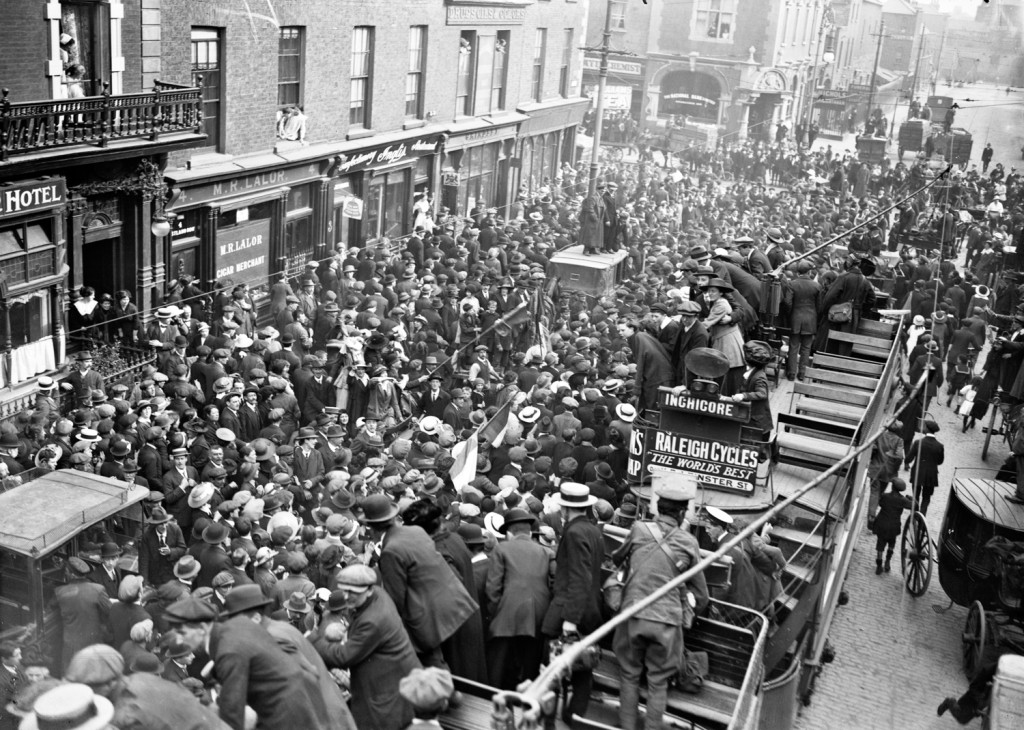 We are sorry, this event is sold out!
Iveagh House
Introduction by Seán O'Rourke.
Why Was There a Rising in Dublin?
The Rising was long-prepared, it was 'a product of its times', and yet it was an accident; the rebellion need not have happened (and nearly did not happen).  Among other topics this talk will examine the role of chance in the prelude to the insurrection, its course, and its aftermath.
Michael Laffan, Emeritus Professor in History, UCD
Was the Rising Really Necessary?
John Bruton, Former Taoiseach.
Photograph courtesy of the National Library of Ireland

---