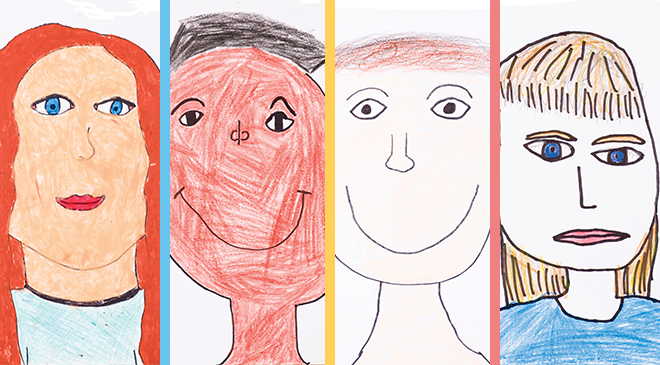 Put Yourself in the Picture: Celebrating the Children of 2016

Sessions are one hour long starting at  11am, 12.15pm, 2.15pm & 3.30pm
Children from age 4 and up are invited to come to The Ark to create a portrait of themselves using photography, drawing and writing.
Watch some of Ireland's best portrait artists in action and ask them for tips as they work! You can then try it out for yourself in the sketching area, as you draw your own self-portrait or maybe draw one of your friends.
Represent yourself in words in our writing area and tell us a little bit about your life, your hopes and your dreams for the future. If you like, you can share your stories with other children by placing them onto our Story Wall.
Become a photographer as you take instant pictures of each other to be added to a growing wall of snapshots.
Leave a life-size image behind as you add your silhouette onto the gallery walls, adding details using your favourite colours.
Put Yourself in the Picture is running at the Ark from 19 March – 3 April (closed Good Friday, 25 March, and Easter Sunday 27 March). This welcoming and encouraging experience gives children the opportunity to be seen, heard and celebrated, and allows them to become both the artist and the subject.
Photograph courtesy of The Ark

---