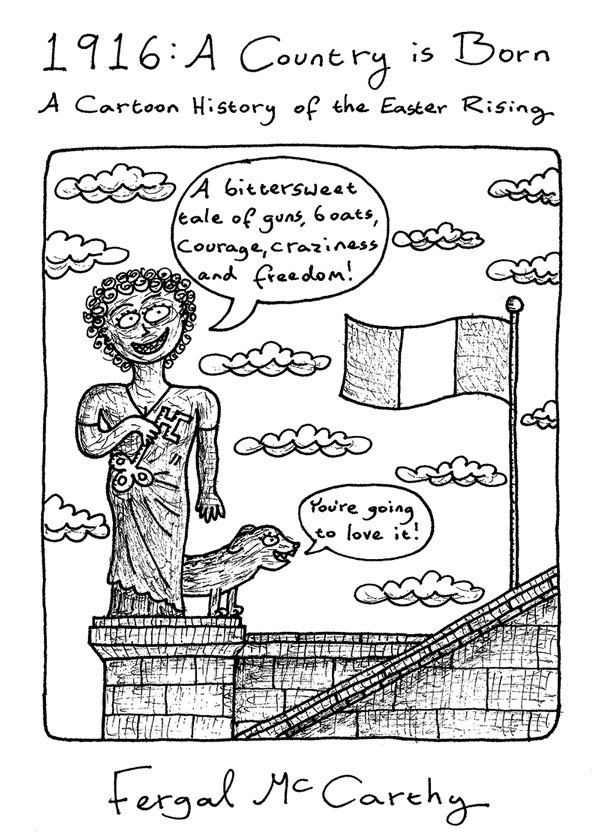 The beautiful Georgian walls of The Ireland Funds Gallery in the Little Museum of Dublin are now dominated by 60 giant drawings and texts retelling the fascinating story of the Easter Rising with verve, wit and a deliberate lightness of touch, by Irish artist Fergal McCarthy.
Fizzing with energy, the drawings are also being published as a 60 page book available for sale at the Little Museum during the course of the exhibition, which runs from Wednesday, January 27th, until the end of April, as part of the Ireland 2016 Centenary Programme.
Please Note:
The Little Museum of Dublin is not wheelchair accessible.
Picture courtesy of The Little Museum of Dublin

---