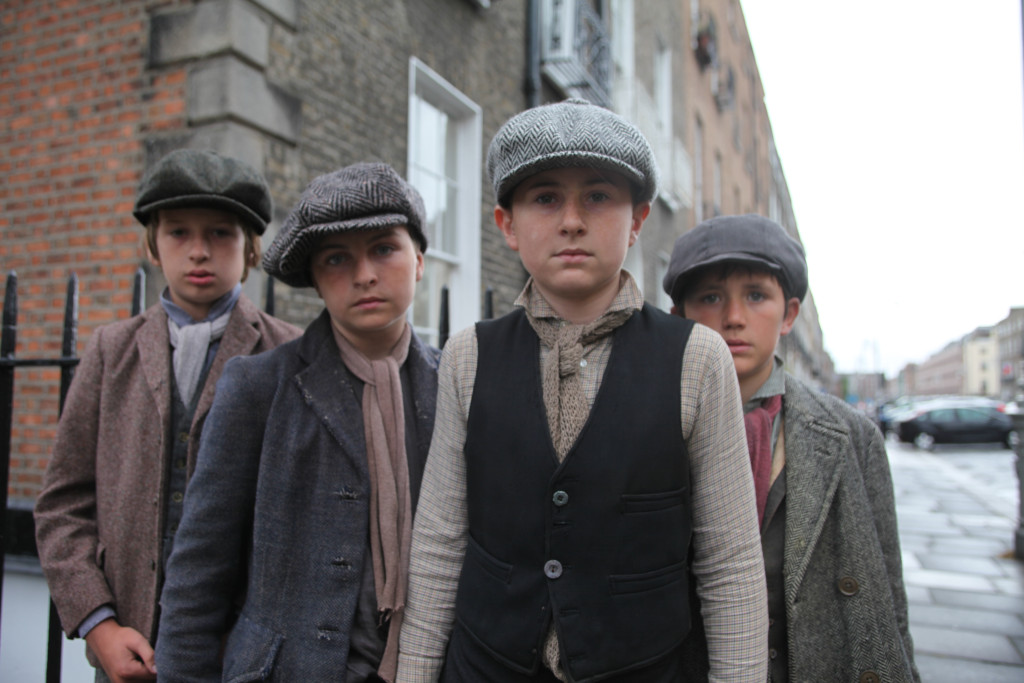 International audiences can enjoy a wide breadth of RTÉ 1916 content which is available for free across RTÉ's digital services; RTÉ Player, RTÉ.ie, RTÉ News Now app and RTÉ's radio apps.
From documentaries to news coverage, debate and analysis to the State's official 1916 centenary events streamed around the globe, audiences living abroad have a wide range of RTÉ 1916 content to engage with, understand, and commemorate the 1916 centenary.
RTÉ Player (across Desktop, iOS and Android app) has launched a dedicated 1916 Hub, offering a curated collection of RTÉ 1916 related television content. The range of programming available will include:
Documentaries; Inside the GPO, Seven Women, Joe Duffy's Children of the Revolution, Ireland's Rising and Life Before the Rising.
News coverage and analysis across RTÉ's News Programmes.
Easter Sunday's State Commemoration and other commemorative events taking place in Glasnevin Cemetery and at Kilmainham Gaol.
A Nation's Voice, an open-air concert at Collins Barracks on Easter Sunday featuring 1,100 singers joining the National Symphony Orchestra.
Centenary, a celebration of 100 years of Irish culture from the Bord Gáis Energy Theatre.
RTÉ's 1916 television content cleared for international audiences is available to watch worldwide for free through the RTÉ Player service, available across Desktop, iOS and Android app.
RTÉ Radio will continue to feature 1916-themed discussion and debate throughout its schedules and on your favourite shows, all of which are available on the radio player app and on RTÉ.ie.
RTÉ.ie and RTÉ News Now will also deliver the latest news and analysis online for the Centenary of 1916 Easter Rising and RTÉ.ie will live stream the main State Commemoration on Easter Sunday.
International audiences can keep up to date with news related to the 1916 Centenary across RTÉ's news platforms; RTÉ.ie and the RTÉ News Now app and through RTÉ's social media accounts, including; @RTE @RTEPlayerInt and using #rte1916.
Audiences can also sign up for the RTÉ Player International weekly newsletter. Immerse yourself in our international RTÉ 1916 offering on RTÉ Player (Desktop, iOS and Android)
Content availability across our digital platforms is subject to change due to rights restrictions.
---