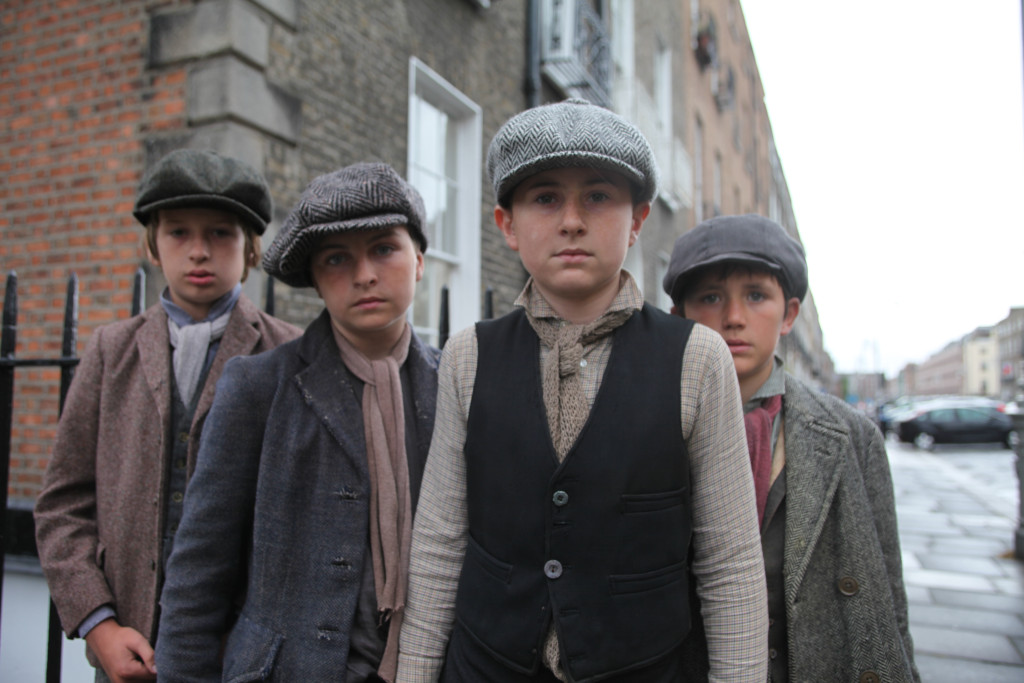 Based on his best selling book, broadcaster Joe Duffy tells the story of the Irish 1916 Easter Rising as seen from the perspective of the 40 children who lost their lives during the conflict.
One hundred years ago, a tiny rebellion in a corner of the British Empire helped forge a new nation and altered the lives of millions… but it also ended the lives of 40 children.
In every conflict, there are always casualties of war. Children of the Revolution uncovers the stories, lives and deaths of forty Dublin innocents, all aged 16 or under, to tell a timeless human story of life and death in the middle of conflict. Until now, many of them have gone unnamed, their final resting places unmarked, their sacrifice unrecognised.
Sean Foster was 2 years old when he was shot sitting alongside his baby brother in their pram; Neville Fryday was an 21 year old Canadian soldier who it turns out wasn't Canadian afterall and wasn't 21; Lionel Sweny was just 13, and attempting to give water to a wounded British soldier in the middle of the fiercest gun-battle of the Rising; Christopher Hickey was 16 when he and his father were shot and bayonetted in a British army massacre; 15 year old Brigid McKane was cowering behind her father when Irish rebel leaders shot the lock off their front door and blew her head apart. And finally there are some answers to century-old death certificates for a 14 year old "Male O'Toole" and a "Boy Unidentified."
These children were from every class and corner of Dublin life, and they were much more than just collateral damage. A century on, the sense of tragedy, loss & outrage is undimmed, as Joe Duffy retraces, respects and remembers these childrens' lives and deaths.
---