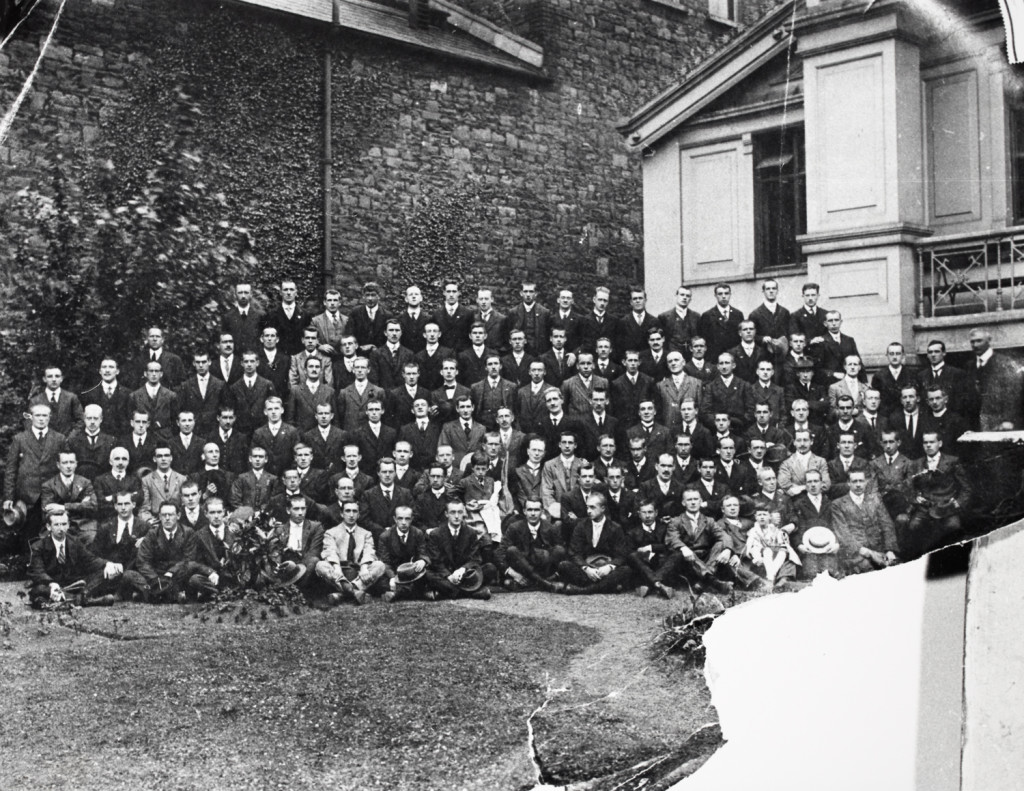 We are sorry, this event is sold out!
Collins Barracks, A/V Room
Introduced by Maire Treasa ni Cheallaigh
In the aftermath of the Easter Rising, some 1800 Irish men were interned at Frongoch in North Wales. This talk will explore the potential of an archaeological approach to the internment camp, ranging from research on the craftwork made by internees to recent archaeological survey at the site itself.
Joanna Brück, Reader in Archaeology at the University of Bristol
Photograph courtesy of the National Library of Ireland

---