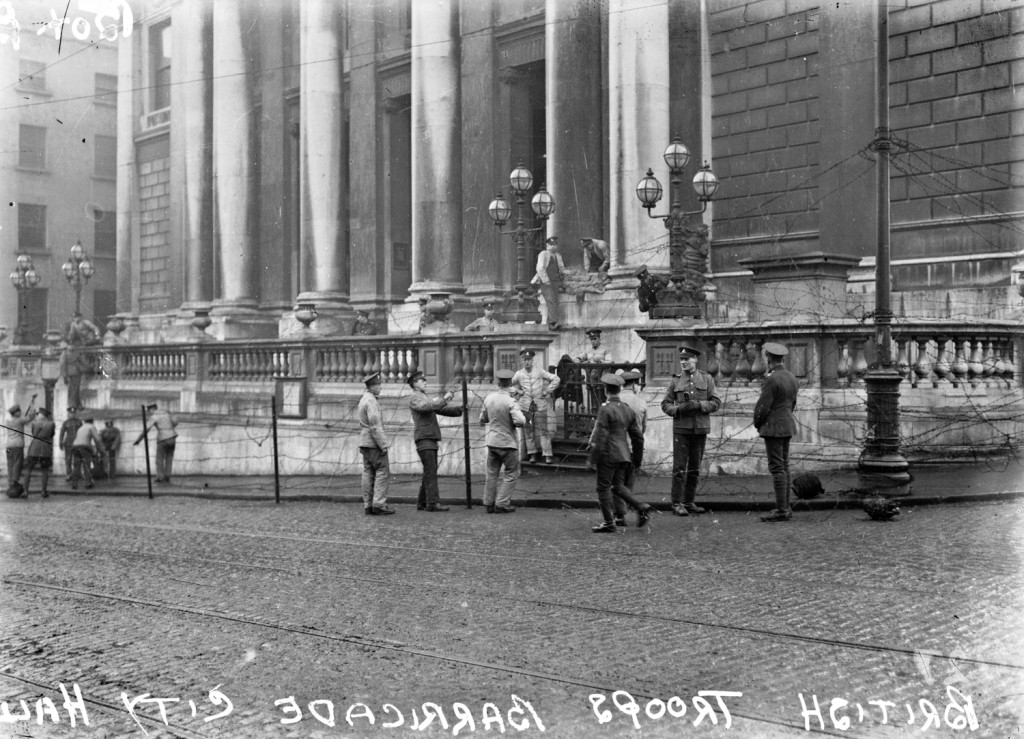 We are sorry, this event is sold out!
Collins Barracks, The Palatine Room.
Introduced by John Murray, RTÉ Presenter
British Troops in Dublin during Easter Week
By the end of Easter Week there were 16,000 troops in Dublin. They are perhaps the least understood group involved in the Rising, and all those in a state uniform are grouped together under the heading 'The British'. But who were they? This talk aims to understand those men who wore a British uniform during Easter Week and ask how and why they should be acknowledged'.
Professor Mike Cronin, Boston College
"The only thing we did was to cut some telegraph wires": 1916 in the midlands'.
Apart from the destruction of a railway line in Laois on Easter Sunday 1916, the Rising  largely by-passed the midlands. This talk will examine the reasons for the failure of the Rising to spread out from Dublin. It will also examine the way in which the Rising subsequently motivated the growth of the republican movement in the midlands and encouraged young men and women to join the Volunteers and Cumann na mBan.
Marie Coleman, Lecturer in Modern Irish History at Queen's University Belfast
The Cricket Bat that Died for Ireland
Objects from the 1916 Rising garrison posts in Dublin and beyond'
Brenda Malone, National Museum of Ireland
Photograph courtesy of the National Library of Ireland

---