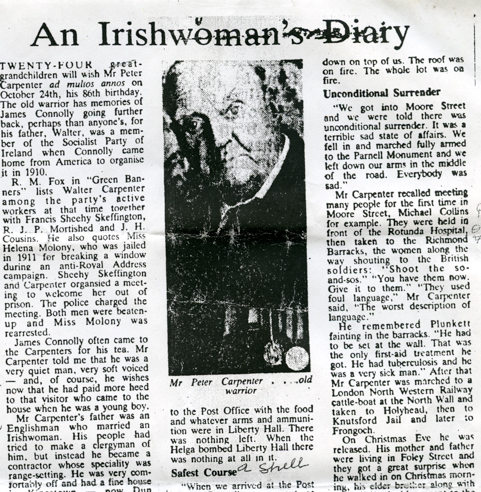 We are sorry, this event is sold out!
National Library of Ireland, Lecture Theatre
Introduced by Sean Rocks, Presenter, Arena, RTÉ Radio 1
Voicing 1916: Personal Testimonies of the Easter Rising
It was not proper for the Bureau to assume the right to determine where the truth lie – Michael McDunphy
Treasures from the Bureau of Military History and the Ernie O'Malley Notebooks.
Eve Morrison, School of History at University College Dublin.
Jesuit involvement and reaction to the 1916 Rising: Eyewitness Diary
War had come to us at last. Dublin was in flames (27 April 1916)
During Easter Week Jesuit John Delaney walked from one point of military activity to another, chronicling all he saw in his diary which  contains eye-witness accounts of the effects of 1916 on ordinary people in Dublin and its suburbs.
Damien Burke, Assistant Archivist, Irish Jesuit Archives
Photograph courtesy of the East Wall History Group

---