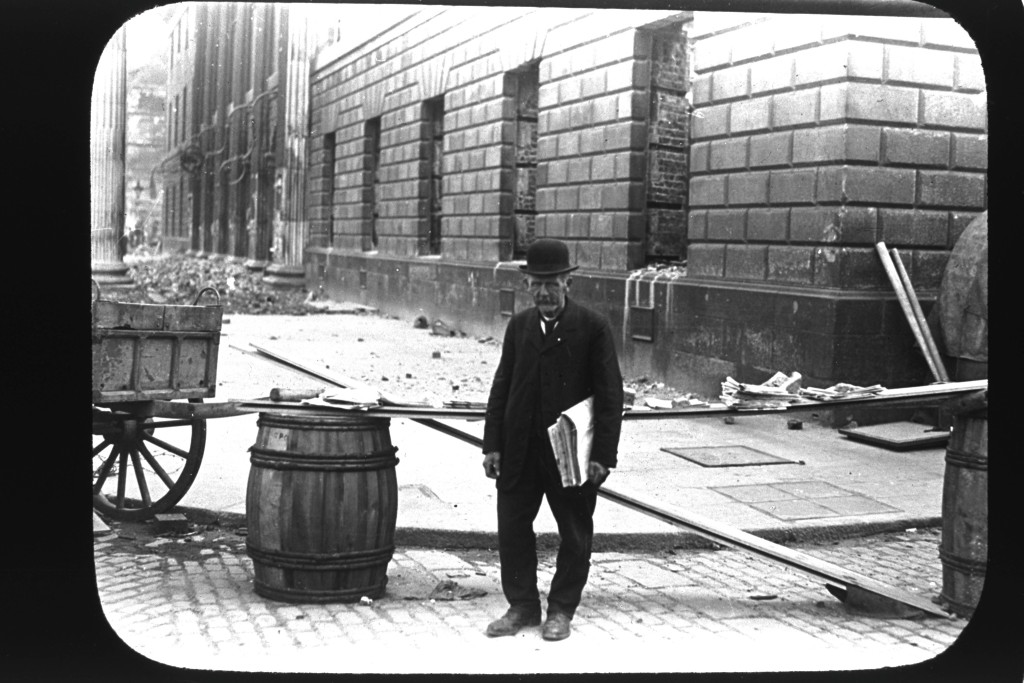 We are sorry, this event is sold out!
National Library of Ireland, Lecture Theatre
Introduced by Sean Rocks, Presenter, Arena, RTÉ Radio 1
We Kill All Our Own
What it Said in thePapers: Newspapers, censorship, propaganda and the Easter Rising.
Ian Kenneally historian, author, and broadcaster.
Fighting and Writing
As well as reporting on the Rising, several journalists participated in the conflict that engulfed Dublin. This talk examines the role they played, both as reporters and as participants in the events of Easter 1916.
Mark O'Brien, Senior Lecturer in the School of Communications at Dublin City University.
The photographs of the widows and children of the 1916 leaders in The Catholic Bulletin.
An examination of how poignant photographs  of the widows and orphans of the 1916 leaders published in The Catholic Bulletin in December 1916 helped to sway sympathies towards the protagonists.
Orla Fitzpatrick, Photographic historian and blogger at Jacolette.
Photograph courtesy of the RTÉ Archives

---