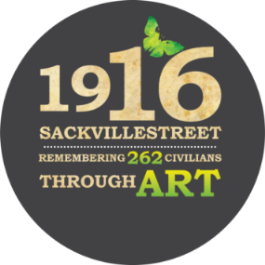 There were more civilians killed during the 1916 Easter Rising than British Soldiers or Irish Volunteers. These 262 men, women and children who were killed have no memorial.
The 1916 Sackville Street Art Project has invited 262 people to make model houses – in any 3D form – to remember each of the civilians killed during the Rising.
To commemorate those 262 lost lives, these houses will be exhibited in a special display on O'Connell Street this Easter Monday.
The 1916 Sackville Street Art Project is a voluntary project organised by Ciara O'Keeffe and friends, Sharon Harris Byrne, Maggie Owens, Miriam Griffin and Eamonn Connell.
Visit their website for further information.
Photograph courtesy of the 1916 Sackville Street

---