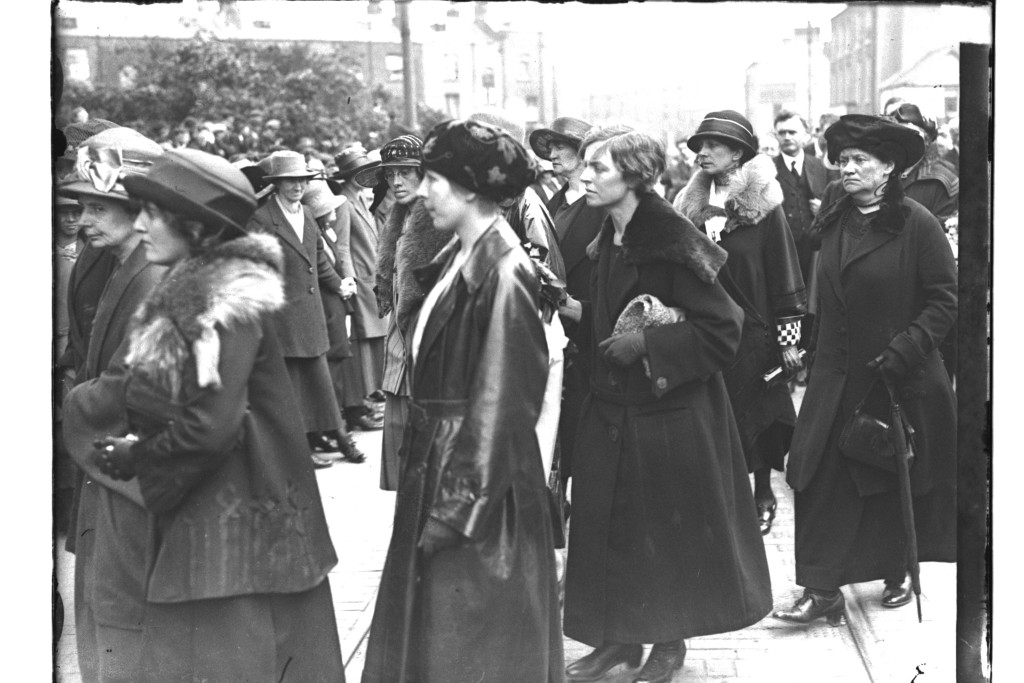 We are sorry, this event is sold out!
The RHA Gallery
A look at the clothes and fashion worn from the 1900s to the 1920s by the women of the Revolutionary movement, including Sinead de Valera, Linda Kearns, Muriel MacSwiney and Dr Kathleen Lynn. These women took their inspiration from the designs of the Book of Kells and Celtic artwork. They did not try to evoke Lady Lavery's "woman in the shawl" that once graced our bank notes, but chose instead the ancient queen's of Ireland as their fashion icons.
Their style of dress is still "de rigeur" today, as many Irish cultural events worldwide!
Sinéad McCoole, historian, author, curator. Member of the Expert Advisories Group on the Decade of Centenaries.
Photograph courtesy of the RTÉ Archives

---