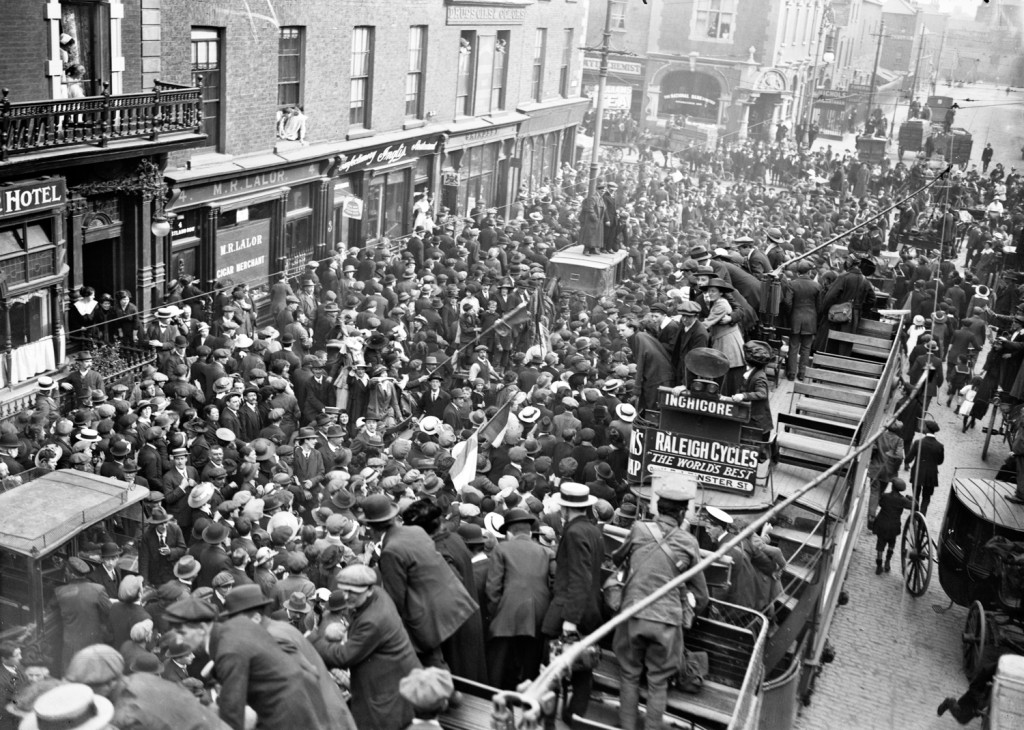 St. Michan's Church, Halston Street
Introduced by Eileen Dunne, RTÉ
A Celebration in Song
Choral music from the Mary, Mother of Hope Senior National School Choir
Mary, Mother of Hope Senior National School is located in Dublin 15, with children from 47 different nationalities!  The children from the school are exhibiting their 1916 projects across the city as part of the commemoration, and the school choir will lend their voices to this unique occasion with songs on the theme of children and 1916.
"A Challenge to Conscience and Courage?" What does the Easter Rising mean in 2016?
Amid all the noise of commemoration this talk will take a step back and assess why the centenary has commanded so much popular and political attention. It will consider what this tells us about what the Easter Rising means today and why it matters so much to Irish society in 2016.
Roisin Higgins, Teeside University and author of Transforming 1916: Meaning, Memory and the Fiftieth Anniversary of the Easter Rising
Identity: How We Know Who We Are
This talk examines the role of identity in the 1916 Rising, and why a sense of psychological and cultural identity continues to be a crucial influence in how we our lives. It will examine what a sense of identity is, the multiples 'selves' we create and the difference between identity based on ideals and identity based on knowing what we are not.
Dr Maureen Gaffney, psychologist and writer
Photograph courtesy of the National Library of Ireland

---