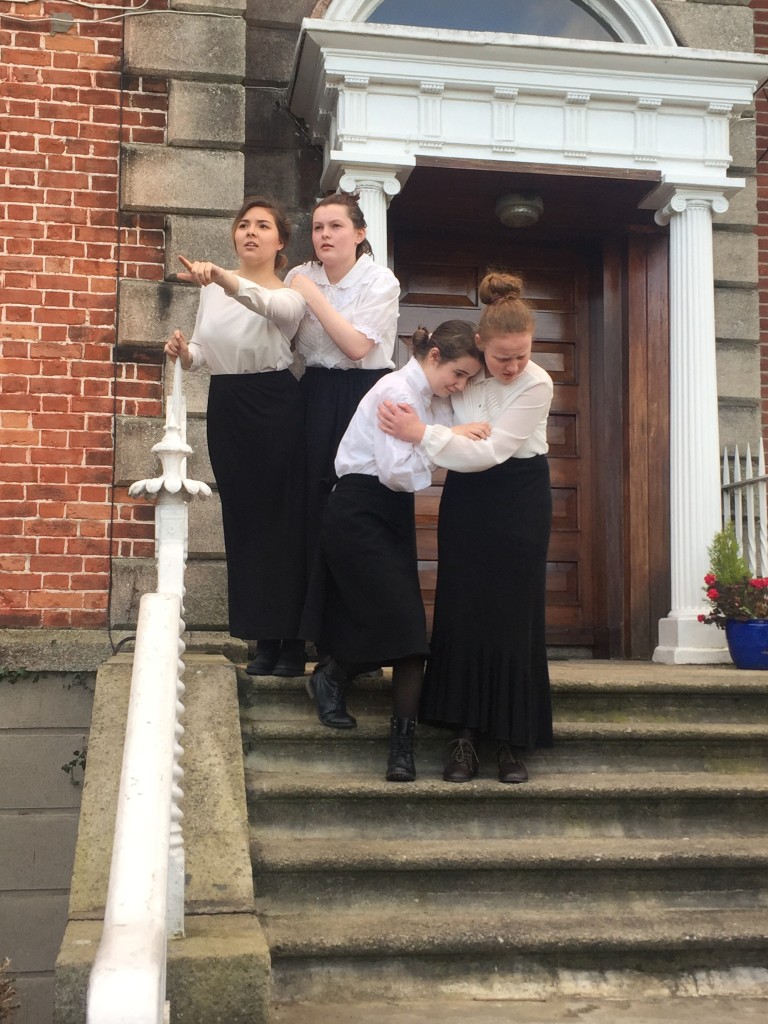 We are sorry, this event is sold out!
City Hall, The Rotunda Round Hall
Introduced by Ray Darcy, RTÉ
City Hall & Dublin Castle During Easter Week
"Romantic Ireland's dead and gone, It's with O'Leary in the grave. Then, Yeats, what gave that Easter dawn a hue so radiantly brave?"
Jennifer Carbery, historian and tour guide.
Brick Upon Grey Brick
An evocative tapestry of poetry, mime and dramatic memories is created by the young actors of the Betty Ann Norton Theatre School. The poetry of Joseph Mary Plunkettt, Padraic Pearse, Joyce Kilmer, Louis McNeice and Katherine Tynan are interwoven with scenes based on family stories of the period, researched by the director and her cast.
Designed and directed by Betty Ann Norton and performed by Core Youth Theatre
Women of the Revolution
'Dress suitably in short skirts and sitting boots, leave your jewels and gold wands in the bank and buy a revolver.' – Constance Markievicz, 1909
Smashing Times Theatre Company reflect on the stories and experiences of women involved in the Easter Rising of 1916 including Helena Molony, a member of the Irish Citizen Army stationed at City Hall Garrison during the Rising; revolutionary feminist Margaret Skinnider who fought in the College of Surgeons at St Stephen's Green; and Elizabeth O'Farrell, nurse and member of Cumann na mBan, who waved the 1916 Rising surrender flag and who was subsequently airbrushed out of the official photograph where she stood alongside Padraig Pearse.
The performances remember the experiences of women as revolutionaries and insurgents fighting on an equal basis with their male counterparts, as advocates for social justice and as pacifists and advocates for peace.
Created by Mary Moynihan
Directed by Mary Moynihan, Andrea Basquille, Stephen Tadhg
Featuring Margaret Toomey, Evelyn Shaw and Roisin McAtamney
Photograph courtesy of the Betty Ann Norton Theatre School

---