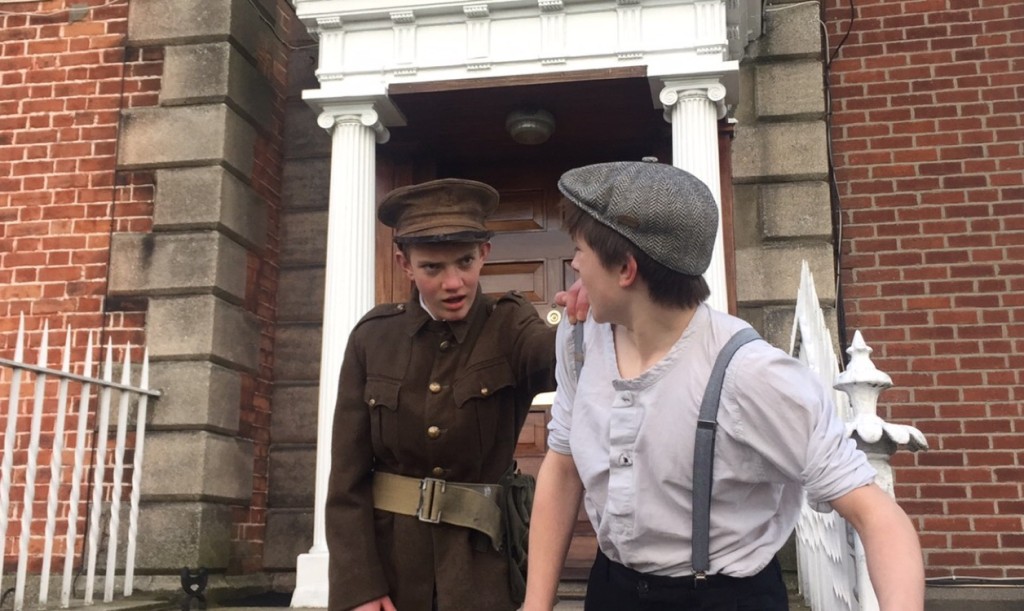 We are sorry, this event is sold out!
City Hall, The Rotunda Round Hall
Introduced by Ray Darcy, RTÉ
Brick Upon Grey Brick
An evocative tapestry of poetry, mime and dramatic memories is created by the young actors of the Betty Ann Norton Theatre School. The poetry of Joseph Mary Plunkettt, Padraic Pearse, Joyce Kilmer, Louis McNeice and Katherine Tynan are interwoven with scenes based on family stories of the period, researched by the director and her cast.
Designed and directed by Betty Ann Norton and performed by Core Youth Theatre.
Mochóirí
Young traditional band featuring Cian Smith (uilleann pipes), Katie Corbett (banjo), Emma Lacey (flute/tin whistle), Emma Corbett (melodeon/button accordion) and Bríd McMagh (fiddle).
We Could Be Heroes
Music and singing is at the core of this piece, which has been devised and created by the students of the National Performing Arts School. This 25 minute showcase will include readings from The Proclamation and The Soldiers' Song and a short play based on the 1916 Rising and its place in 2016. Be ready to answer "Ireland's Call" at the finale.
Photograph courtesy of the Betty Ann Norton Theatre School

---