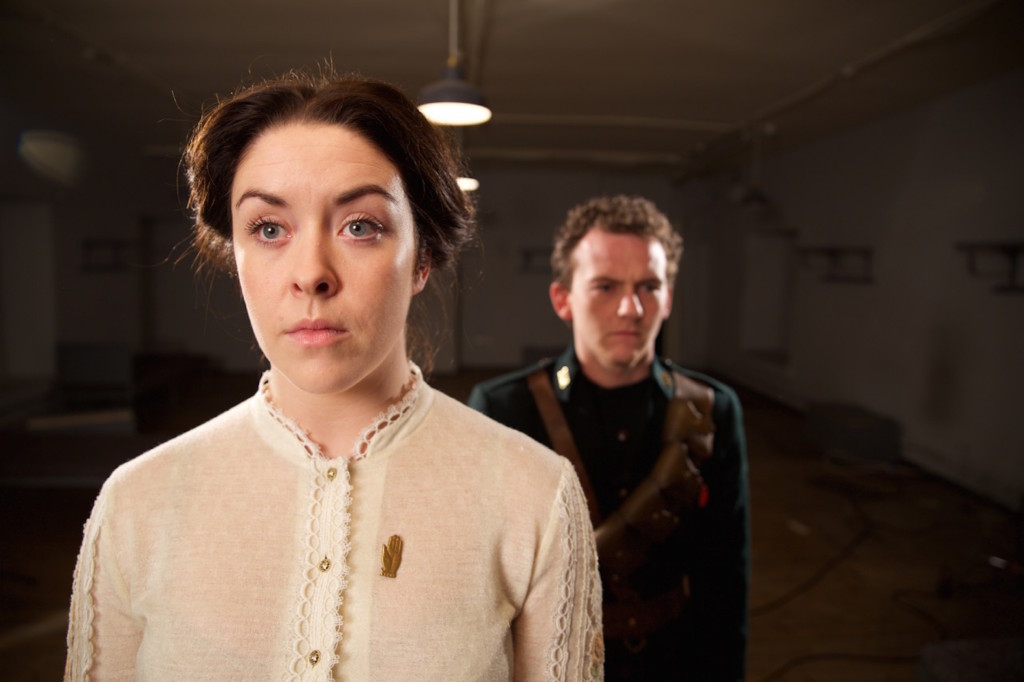 We are sorry, this event is sold out!
City Hall, The Rotunda Round Hall
"Did that play of mine send out certain men the English shot?" – W.B. Yeats
Anu Productions's Aisling O'Meara and Robbie O'Connor bring us the story of Dublin on the 24th April, 1916.  Ireland's leading actors abandon a matinée of Cathleen Ni Houlihan.  Stepping out of their costumes and taking their revolvers from beneath the Abbey stage, they march to Dublin Castle.  Firing the first shots of the insurrection, they destroyed the status quo and changed forever the course of Irish history.
Running time:  57 minutes. Suitable for audiences aged 12+

---