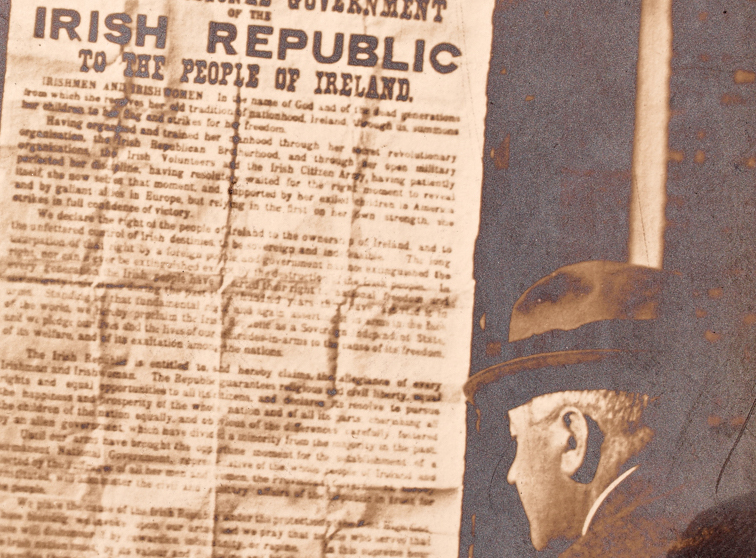 We are sorry, this event is sold out!
DIT Level 2: Room 2-023
The story of the Rising and its aftermath through objects that survive from that time. Some of these are what you might expect – documents, uniforms, weapons and flags – but others are quirkier objects, like the teacups the Pearse brothers used for their last cup of tea with their family.
John Gibney, author, A History of the Easter Rising in 50 Objects.
Photograph courtesy of the National Library of Ireland

---