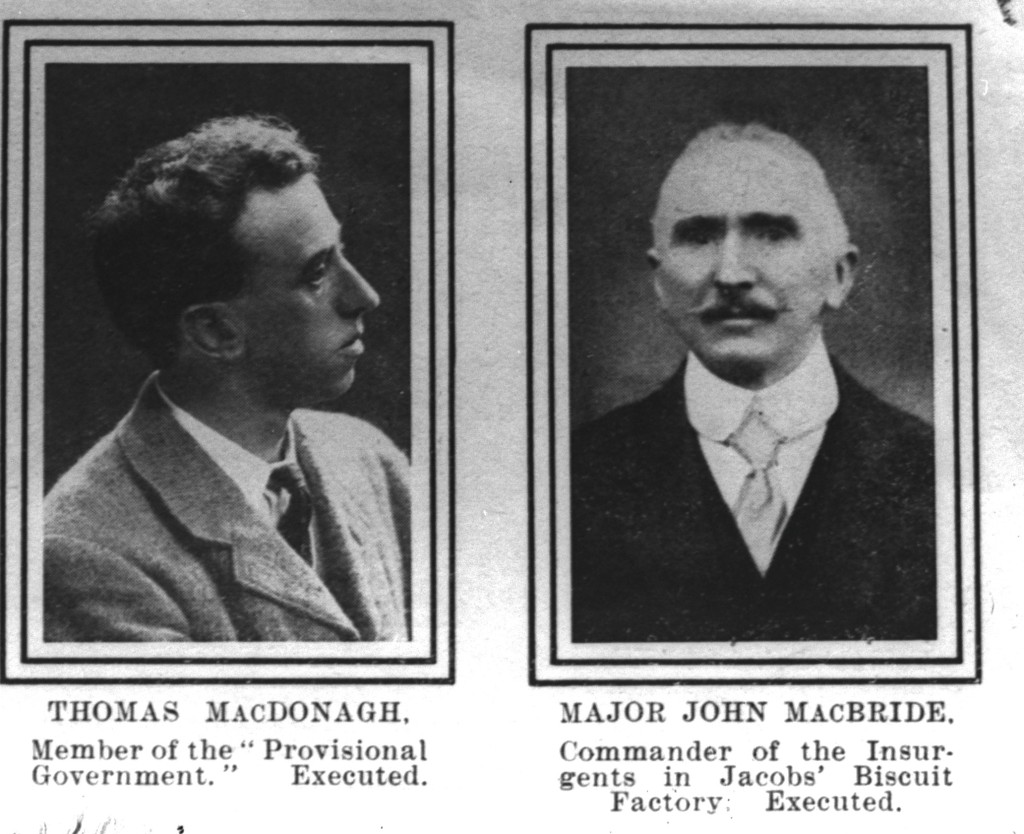 DIT Level 4: Room 4-079
Introduced by Darragh Moloney
When the Dawn is Come – Thomas McDonagh and the Easter Rising
Thomas MacDonagh was drawn into the Irish Republican Brotherhood through his strong conscience and sense of social justice. A poet and playwright, an educator and political activist, he stands out as one of the more human characters of the Easter Rising. The author of the Easter Proclamation, alongside James Connolly and Patrick Pearse he was appointed to the IRB Military Council and became a member of the Provisional Government of the Irish Republic. During the Rising he was commandant of the batallion which occupied the Jacob's Biscuit factory. He was executed on 3rd May 1916 at Kilmainham Gaol.
Shane Kenna, Historian and Author of 16 Lives: Thomas MacDonagh
John MacBride
Born in Westport, John MacBride travelled to America in 1896 and supported the IRB, before emigrating to South Africa. When England attacked the Boer republics, MacBride was commissioned as a major in the Irish Brigade. Eventually, he returned to Dublin. There, he married the Irish nationalist Maude Gonne in 1903. He was not a member of the Irish Volunteers, but offered his services to Rising leader Thomas MacDonagh, and was at Jacob's biscuit factory when that post was surrendered on Sunday, April 30th, 1916. He was executed on May 5th at Kilmainham.
Donal Fallon, Historian and host of Come Here To Me
Photograph courtesy of the RTÉ Archives

---