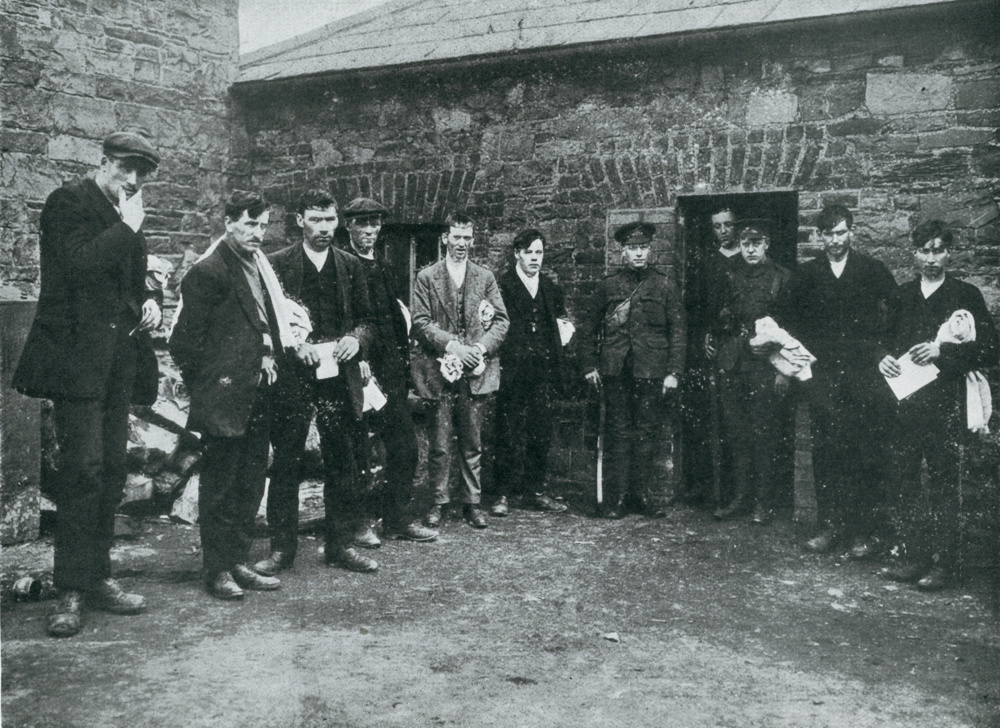 We are sorry, this event is sold out!
DIT Level 2: Room 2-024
Introduced by Nuala Carey
The Not So Famous Five: the Ring Brothers and the GPO in 1916
This talk explores the involvement and contribution of the five Ring brothers from Dublin's North Inner City to the Easter Rising. Their subsequent internment in Frongoch, their involvement in the War of Independence, and their part in Bloody Sunday will also be examined. So too, will Liam Ring's contribution to the Irish language and his translation of his friend, Peadar Kearney's "Soldiers' Song" into Amhrán na bhFiann.
Nial Ring, Independent Councillor for North Inner City Dublin.
From Royal to Rebel: Herbert Bingham, Lord Lucan and Diana, Princess of Wales
This is the story of a man whose lineage includes Lord Lucan, Diana Spencer, and the man who would be 'Smiley', who left school at 16 to join the rising.
Dr Emer Keeling, GP
My Great Uncle, Tom Duke
Tom Duke was OC of IRA volunteers in north County Dublin. He fought in the Battle of Ashbourne, 1916, and later with the anti-treaty IRA. His sister, Margaret Duke, was too young to fight when the rising broke out, but was a founder member of Cumann na mBan, also fought on the anti-treaty side, and was interred in a cell above Eamon De Valera in Kilmainham during the Civil War.
Sean Duke, author, journalist and broadcaster.
"My Grandfather: Radicalised by Imprisonment, 1916"
Bernard O'Rourke was active politically in his locality but was opposed to physical force. He was arrested on May 11th 1916 & was imprisoned for two weeks in Richmond Barracks. This experience cemented his shift from Home Rule enthusiast to committed republican.
Rosemary Cunniffe, granddaughter of Bernard O'Rourke.
Photograph of  'Prisoners' courtesy of South Dublin Libraries

---