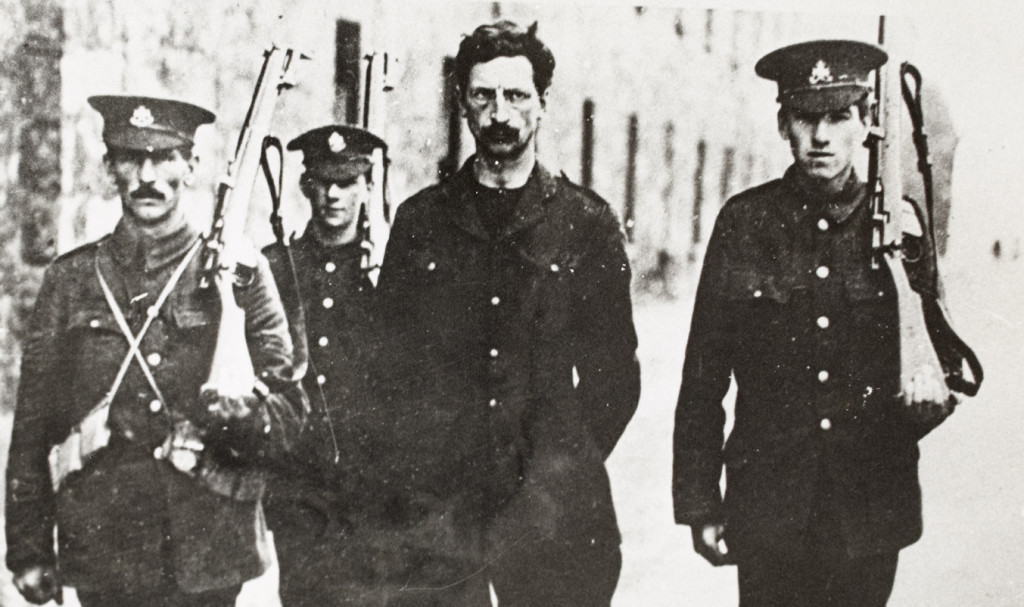 We are sorry, this event is sold out!
DIT Level 2: Room 2-018
Introduced by Paul Murphy
The 1916 Easter Rising was one of the most important events in the history of Richmond Barracks. All those arrested were taken here, including the leaders who were held in the gymnasium prior to the court martial. As the executions relentlessly continued, and with growing unease in the British Parliament, Prime Minister Asquith visited the Barracks on the 12th May 1916.
Liam O'Meara, author of From Richmond Barracks to Keogh Square
Éadaoin Ní Cleirigh, Project Co-ordinator Richmond Barracks
Photograph courtesy of the National Library of Ireland

---