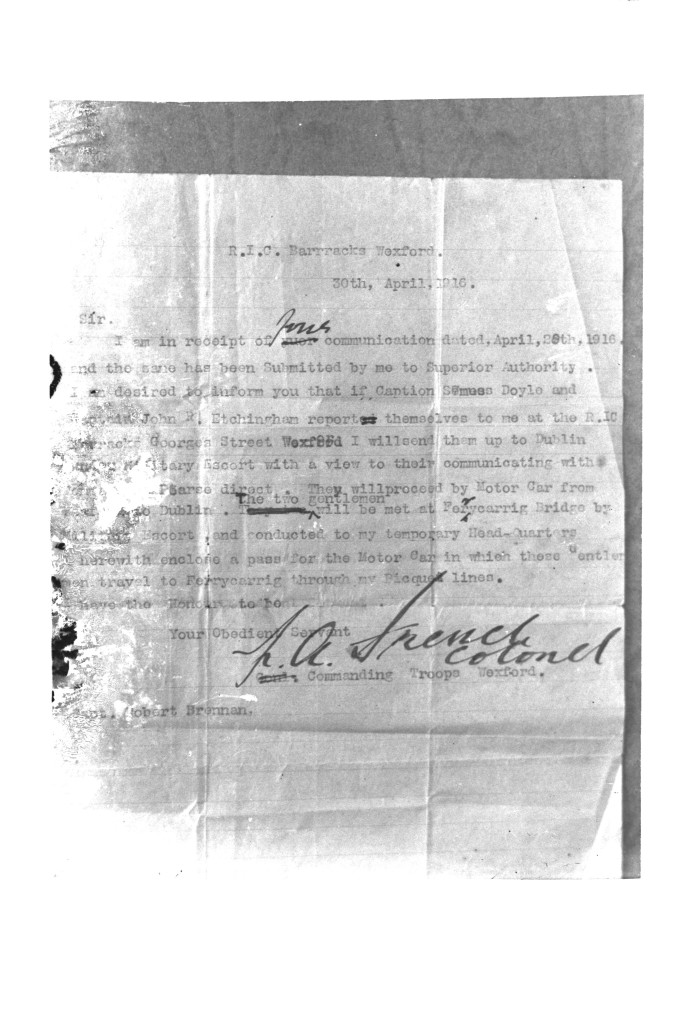 DIT Level 2: Room 2-017
Introduced by Darren Frehill
County Wexford's 1916 Story
"We heard that Dublin had surrendered and that Enniscorthy had refused to surrender unless they got word to do so from Pearse personally" – James Gleeson
One of the most significant Risings outside of Dublin took place in Enniscorthy, Co Wexford.  Former newsreader Anne Doyle talks about her native country's role in the Rising, and what she learned while making a RTE Programme "Ireland's Rising".
Anne Doyle, journalist and former broadcaster with RTÉ
The Rising in Wexford
The 1916 Rising in County Wexford was the most significant event outside of Dublin in terms of longevity, the numbers involved and the extent of territorial control exercised. It was in Enniscorthy that the only tricolour was hoisted outside of Dublin. Many of the Wexford leaders were journalists and poets who went on to play significant  roles in the emerging state
Bernard Browne, author of County Wexford and The 1916 Rising: The Literary Legacy
The Story of Peter Paul Galligan – "One of the Most Dangerous Men in the Rebel Movement"
Why did the British authorities believe that Peter Paul Galligan was one of the most dangerous men in the Rebel movement? In 1916, Peter Paul commanded the Irish Volunteers in Enniscorthy, who during the Easter Rising flew the republican flag over Enniscorthy for four days until they received the order from Dublin to surrender. Having been sentenced to death for his part in the Rising, he received a reprieve within the days of his execution date. He was imprisoned along with Éamon de Valera and many of the other leaders in the high-security prison, Dartmoor.
Kevin Galligan, relative and author of Peter Paul Galligan: One of the Most Dangerous Men in the Rebel Movement
hotograph courtesy of the RTÉ Archives

---