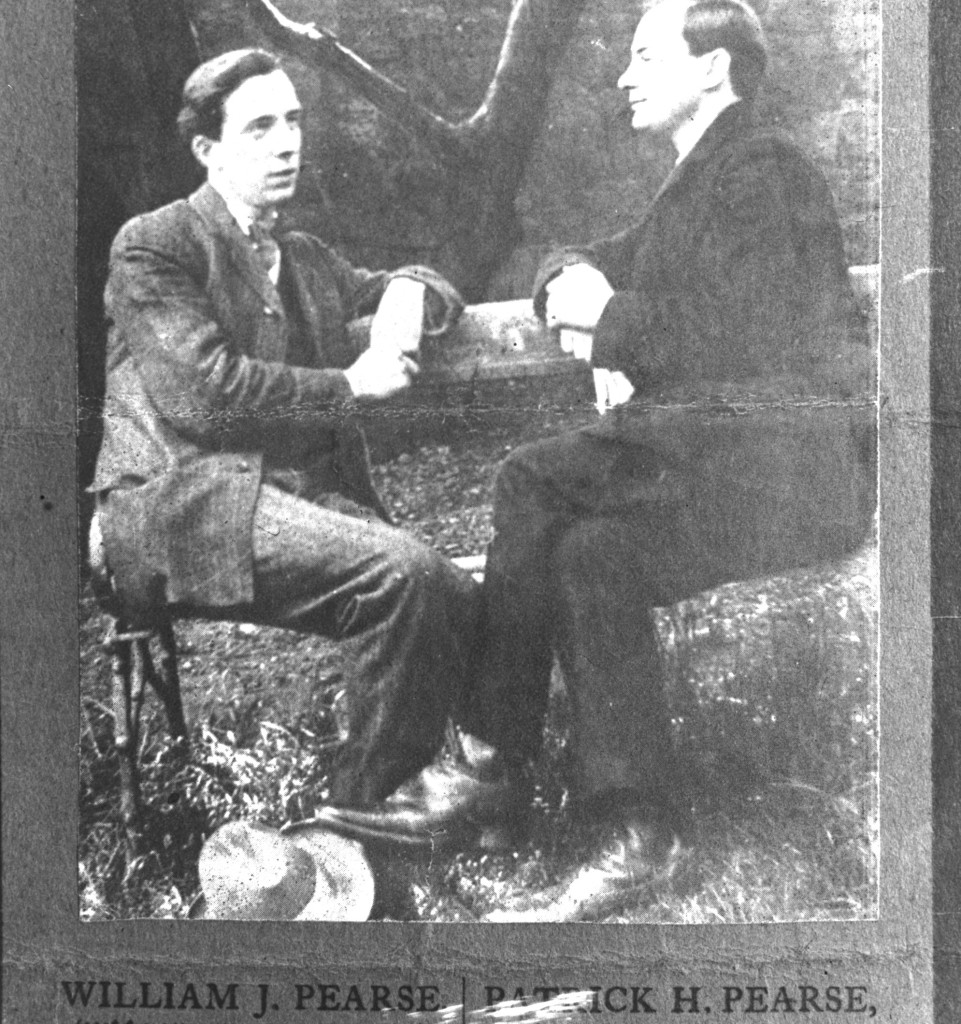 We are sorry, this event is sold out!
DIT Level 4: Room 4-079
Introduced by Darragh Moloney
Patrick Pearse – A Political Life
This talk will assess the contribution of Pearse to the conception, planning and execution of the 1916 Rising, taking account of his dual role within the Irish Republican Brotherhood and Irish Volunteers.
Ruan O'Donnell, Senior Lecturer in History at the University of Limerick
The Social Network:  Willie Pearse, the Arts and the Revolutionary Generation
Many people were taken by surprise at the participation by "gentle" Willie Pearse in the Rising. An artist and an actor and a teacher in his brother Patrick's school, Willie was the only rebel to plead guilty at his court martial. Using the idea of the social network as an agency for influence, this talk with sounds and images will revisit the worlds of art, theatre and Gaelic revivalism which formed Willie's identity.
Róisin Ní Ghairbhí, University of Limerick and author of 16 Lives: Willie Pearse
Photograph courtesy of the RTÉ Archives

---