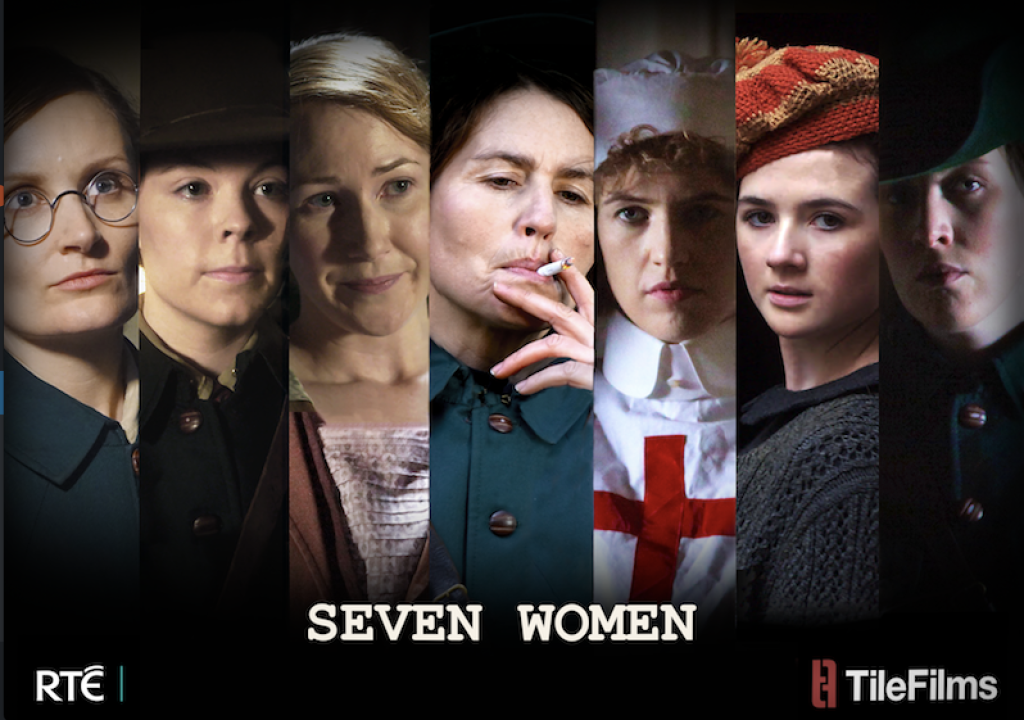 We are sorry, this event is sold out!
Lighthouse Cinema, Screen 4
Everyone has heard of the seven men who signed the Proclamation of the Irish Republic in Easter 1916. But we never hear about the women who were caught up in the extraordinary events of Easter week.
Over two hundred women fought or served with the rebel forces. Most of them have been forgotten, and some were literally airbrushed out of history. But many of these females left vivid and evocative accounts of the conflict. So too did several of the civilian women who were caught in the crossfire.
Produced by leading Irish TV history producer Tile Films, this documentary reveals the incredible stories of Seven Women of 1916. The documentary is presented by acclaimed Irish actress Fiona Shaw (Harry Potter, The Butcher Boy), and features a stunning ensemble cast including Emma Lowe (Brooklyn, Fair City) as Constance Markievicz, Mary Ryan (Corp agus Anam, Breakfast on Pluto) as Mary McLaughlin and Nichola MacEvilly (The Bill) as Margaret Skinnider.
Seven Women is a powerful, unforgettable and long overdue portrayal of the women of 1916.
Photograph courtesy of Tile Films

---