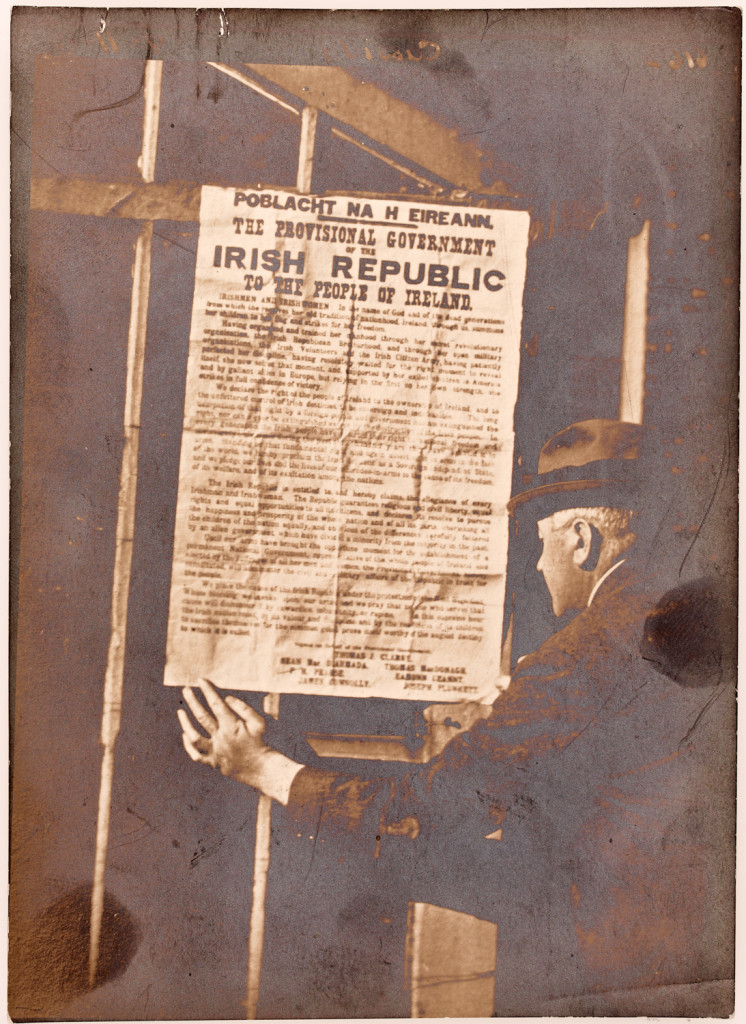 We are sorry, this event is sold out!
RIA, Council & Members Room
Introduced by Della Kilroy
The State of the Arts in 1916 
Revolutionary in practice and in philosophy. Barbara Dawson, Director of the Hugh Lane Gallery asks "Where were our artists in 1916?"
A Fuzzy Mixture of Accident and Design
The Production and Printing of the Easter Proclamation.
Dr Linda King, Lecturer in Design History and Theory, IADT
Photograph courtesy of the National Library of Ireland

---