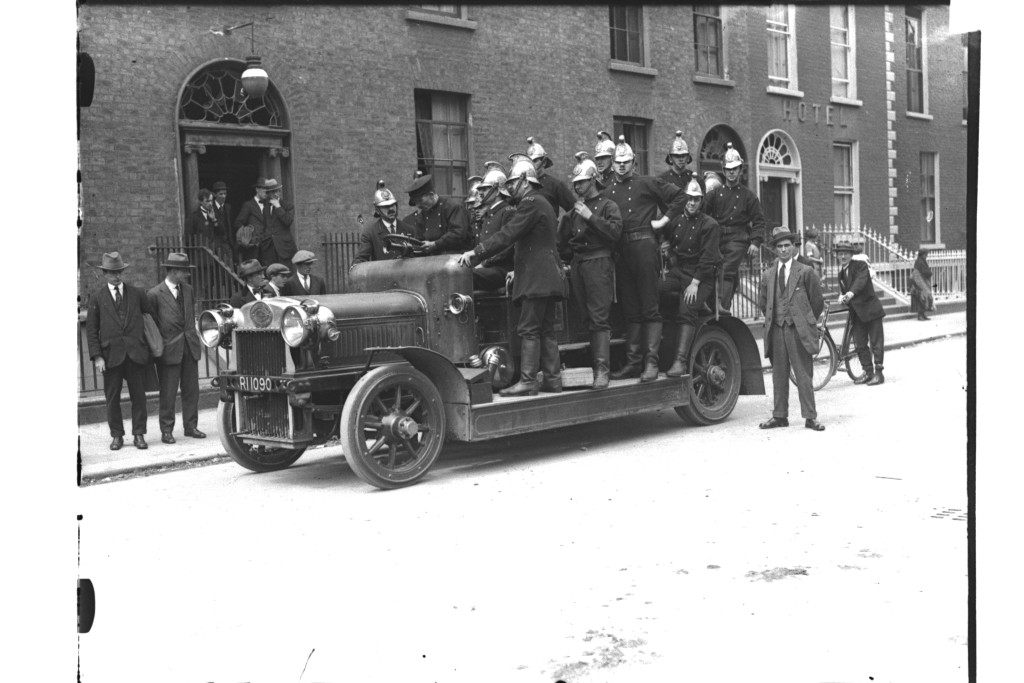 Up until its recent renovation in the early 21st century, Smithfield Square, Market or Plaza – a square of many names – was home to inner city farm yards, housing livestock.
As you soak up the atmosphere of this Edwardian style fair day, look down at the ground and spare a thought for the hands that lifted over 400,000 cobblestones, so that they could be hand-cleaned and then re-laid.
Hop on board a vintage carousel, then wander around our tented village to get a glimpse into the professions of a century ago. There'll be live demonstrations too!
The Defence Forces have a long and proud tradition of serving Ireland at home and abroad. Join them at a high tech exhibition of their equipment and get a close up look at what they do. Find out how a mobile radar unit works, hop into the back of an armoured personnel carrier, and and see what a soldier sees. Ever wondered how The Ordnance Corps go about their meticulous work? Over 40 soldiers will be in Smithfield to answer all your questions.
Check out our Vintage Fire Engine and ambulance courtesy of The National Transport Museum of Ireland with firefighters dressed appropriately in attendance. The Dublin Fire Brigade, Pipe Band will also show up to entertain the crowd. (An exhibition commemorating the Brigade's role in the Rising is currently on display at City Hall )
Invoke the glories of the Age of Steam as a life size steam engine makes Smithfield Square its platform for the day, along with a smaller model for children to explore. Here's your chance to Meet the Historians and ask your questions about the Easter Rising.
Photograph courtesy of the RTÉ Archives

---